Catherine Murphy named Larry R. Faulkner Endowed Chair in Chemistry
Professor is an expert in nanoparticles
Catherine J. Murphy, a professor of
chemistry
at Illinois since 2009, has been named the Larry R. Faulkner Endowed Chair in Chemistry.
An endowed chair is one of the highest honors that a faculty member can receive. This chair is named for Larry R. Faulkner, a former chemistry professor at Illinois who served as head of the Department of Chemistry in the mid-1980s and dean of the College of LAS in the late 1980s and early 1990s. He served as provost and vice chancellor for academic affairs at Illinois from 1994 to 1998.
Faulkner is President Emeritus of the University of Texas at Austin, and, aside from his service at Illinois, he has served on the chemistry faculties of Harvard University and the University of Texas.
Murphy, who is a member of the National Academy of Sciences, pioneered the colloidal synthesis of shape-controlled gold and silver nanoparticles in aqueous solution. In the 5-100 nm size range, gold and silver exhibit brilliant, shape-dependent optical properties that enable applications in chemical sensing, biological imaging, optical displays, mechanically improved polymer nanocomposites, and photothermal therapy for ablation of pathogenic cells.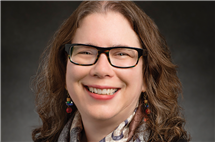 The endowed chair is the result of a gift from Peixin He (PhD, '85, chemistry) and his wife, Xiaoming Chen, who studied and researched with Faulkner in the 1980s and early 1990s. Peixin He authored seven journal articles with Faulkner in the area of electrochemistry while he was a graduate student at Illinois, and Xiaoming Chen served as a visiting research scientist under Faulkner.
After leaving Illinois, the couple returned to their native China to hold faculty positions at Fudan University. In 1990, however, they returned to Illinois to re-join Faulkner's research group. In 1994, Peixin He and Xiaoming Chen founded CH Instruments, a successful company based in Texas specializing in electrochemical instrumentation.
Murphy was honored in a ceremony at
Spurlock Museum
. Speakers included Faulkner; Feng Sheng Hu, Harry E. Preble Dean of the College of LAS; Martin Gruebele,
James R. Eiszner Endowed Chair in Chemistry and
head of the Department of Chemistry; Jonathan Sweedler,
James R. Eiszner Family Endowed Chair in Chemistry and
director of the
School of Chemical Sciences
; Interim Provost John Wilkin; and Thomas Rauchfuss, Larry R. Faulkner Research Professor of Chemistry at Illinois. They referred to Murphy as a fast learner, a dedicated worker, and a powerfully efficient researcher.
"It's been said that she moves effortlessly through fields," Rauchfuss said, of Murphy. "But I think the point is that if it were effortlessly, we wouldn't be here celebrating her. It's very effortfully that she moves between fields, and does a lot of different things."
Murphy earned two bachelor's degrees (chemistry and biochemistry) from Illinois in 1986 and earned her doctoral degree from the University of Wisconsin in 1990. She joined the faculty of the University of South Carolina in 1993 before being recruited back to Illinois as a faculty member in 2009.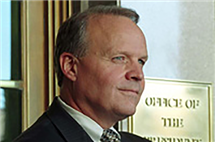 In addition to her membership in the National Academy of Sciences, Murphy was recognized by Thomson Reuters as a highly cited researcher in the field of chemistry in 2014 and 2015. In 2016, she
was named to the Clarivate Analytics Highly Cited Researchers list
(previously known as the Thomson Reuters Highly Cited Researchers list) for being one of the world's most influential scientists.
Murphy's honors also include the TREE award of the Research Corporation for Science Advancement, the Carol Tyler Award of the International Precious Metals Institute, the ACS Division of Inorganic Chemistry's Inorganic Nanoscience Award, and numerous young investigator awards. She is a fellow of the American Chemical Society, the Materials Research Society, the Royal Society of Chemistry, and the American Association for the Advancement of Science.
"If I add it up properly, there's really about 400 people I should thank," Murphy said. "I'm grateful that I've had such good people to work with over the years, doing good science that's grounded in inorganic chemistry, and I'm lucky because so many things could have been different."
Logan Weeter
10/5/2017
Related Topics
Chemistry
Spurlock Museum
Biochemistry
School of Chemical Sciences
College of LAS News
Special Series
Marketing and media
Faculty honors and RSS Feed